Shipping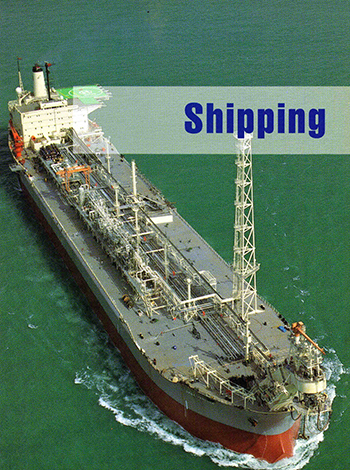 Corrosion causes frictional drag of the ship's hull which in turn leads to higher operating cost. A high quality coating provides a smooth hull and together with a well engineered cathodic protection system, helps to ensure that the surface is maintained in good condition.
Sacrificial anode systems are commonly used for external hull cathodic protection as they are virtually maintenance free. Anodes for the external hull are designed to protect local areas and are evenly spread to ensure a good distribution of current.
Anodes located in the stern area are normally spaced closer together because turbulence in this area increases oxygen content in the water making it more corrosive and hence a higher current density is required to provide cathodic protection.
CP TECH manufactures GALVALUM® aluminium and zinc shipping anodes conforming to US Military Specification 18001K. CP TECH also manufactures the full range of Wilson Walton marine galvanic anodes. Major oil companies and tanker operators as well as many bulk carriers and general cargo ship owners are among CP TECH's customers.
CP TECH's GALVALUM III® material has undergone type approval by Det Norske Veritas (DNV) and comply with DNV's recommended practice B401 and NORSOK Standard M-503 Cathodic Protection Long Term Testing.
SERVICES PROVIDED BY CP TECH
Inspection of internal and external surfaces of ships and recommending the most effective and efficient cathodic protection system to be used.
Provision of anodes installation drawings upon request
Design of complete cathodic protection system.
TYPICAL CONFIGURATIONS OF ANODES
Click on thumbnails to enlarge
To visit our photo gallery please click HERE.
To view & download our shipping anode brochure, please click HERE.
To e-mail us your ENQUIRY, please click This email address is being protected from spambots. You need JavaScript enabled to view it..